Build conversations with
getWooHoo
Games
Interaction
getWooHoo
Bright and simple
Interaction
Fun for a new generation
Outline
getWooHoo is a gamified opt-in software made to boost customer conversion rates in e-marketing platforms. It adopts a gamified approach consisting of coupon style games to increase opt-in rates and generate increased sales value. getWooHoo understands that at least three-quarters of e-commerce website traffic is gotten via mobile users and has decided to capitalize on this trend by introducing gamification options in a SaaS product to catch this demographic.
Interesting
Developed by Nico Prins, WooHoo is mostly described as the best developer in gamified opt-in platforms. 
The developer notes that their software is compatible with any website builder including major brands like Shopify, WordPress, WIX, Magento, Squarespace, Weebly, BigCommerce and WooCommerce, among others.
Further Detail
The central idea behind getWooHoo is to add a bit of playfulness to e-commerce websites to lighten the mood around shopping. This is based on the principle that when customers are relaxed, they are more likely to part with their cash.
Users have the option of choosing three customizable casino-style games which appear as light boxes on their websites so that interaction with them increase sales and boost opt-in rates. getWooHoo users can choose giveaway prizes, typically coupon codes that are easily redeemable, or free deliveries. You also have the option of choosing content upgrades if you can afford it. With the three different casino-type games, users are guaranteed variety so that customers don't keep encountering the same things each time they visit the e-commerce websites.
Standard Pricing Tiers
Pricing for getWooHoo comes in two flavours:
Premium
Premium Plus
If you're still undecided, then perhaps you should consider WooHoo's pricing. WooHoo has reasonable pricing. Scratch that, WooHoo has considerably low pricing. And what's great is that they don't bill you based on the size of your business. For $10, you get a premium plan valid for a month and gain access to a range of features. If you double your money, you get even more features including using your WooHoo account for three sites. 
What We Like About getWooHoo
• Fluid Integration: 
getWooHoo has full-service integration with MailChimp and Klaviyo, so users are covered regarding building email lists. The integration is fluid and hassle-free. If you aren't registered with any of these two email list platforms, you don't have to worry, as you can still download your leads from the member's area in the dashboard.
• Intuitive Statistics: 
You can view your site stats clearly on your dashboard, as well as gain insights on your pop-ups conversion on a real-time basis. You also have access to downloadable easy-to-read reports with detailed statistics on how your gamification is faring.
• You get to have total control over customization: 
I found out that you could add custom images, pick colours and play with them as you like, as well as choose fonts and animations. With all this customization power at your disposal, you can create the highest possible pop-up for your business. You also enjoy full access control on your popup behaviour. You can choose the users to trigger and choose the conditions under which those users can be triggered.
• Responsive: 
perhaps, one of the key features of getWooHoo is that it does not discriminate against devices. This gamified software if sully adaptive to all screens, PCs, iPads, phones of several sizes and tablets. I guarantee you that you will like what you are looking at on any device. It can work on any software platform whether on WordPress, Shopify stores or any other e-commerce platform with simple coding lines.
What we don't like about getWooHoo
There's almost nothing to dislike about getWooHoo, so to go down the road of looking for faults will only amount to nit picking. But if there's anything I don't particularly like yet, it's going to be the languages on offer are a little limited. However, word flying around is that there are plans to put an update that will make WooHoo work with most of the commonly requested language in the near future.
In the meantime, getWooHoo currently supports several Languages including English, Spanish, French, German and Russian. But it doesn't just end there. For other languages, you can use the Languify app to interpret. By doing so, rest assured that you will be able to reach any customer with any language. There are also several plans in motion to extend integration from the two available options for email list building available Klaviyo and Mailchimp, to other platforms like ActiveCampaign, Infusionsoft, zapier, Convertkit, AWeber, drip, SendGrid, HubSpot and several others.
It would be great to see IFTTT in this list for a free integration option, something that many developers seem to forget.
If we look to the future then it would be the Games choice, having an improved ranged of games for repeat customers, the same games may get a little tiresome for many.
Recommendation
Current stats show that existing getWooHoo customers are currently experiencing a surge in customer conversion rates between 8.61 to 31.44 percent, unheard of anywhere else. This would be great to see in action and we would love to see if this is going continue.
Conclusion
So, should you choose getWooHoo? Well, if you're looking for a software that you can add a lot of fun to your sales and still offer a lot of variety, yes definitely choose wooHoo.
Nice, Just Works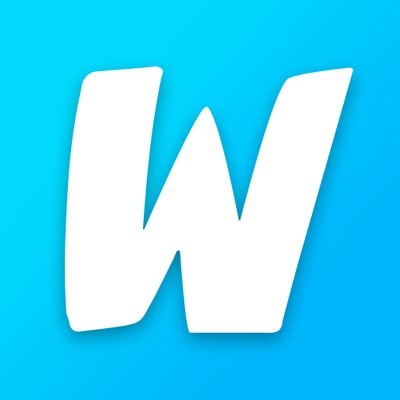 A few words from the Creators of getWooHoo
Note from the Dog - We ask the developers to comment on there product, we never edit this text or try to influence the comments in any way.
Review Dog was sent access details to the creators to add a comment, We always give the creators a chance to tell you what is important to them and what future goals and developments might be. 
Please - ask them directly to make a comment here if you have any questions about the review product or about the creators. 
Do you have suggestions for improving this article?
We take a great deal of pride in our reviews and making sure that our content is complete, accurate and useful. If you have a suggestion for improving anything in this content, please let us know. Be sure to include the link to the article that you'd like to see improved. Thank you!